Jacksonville Commercial Moving Specialists!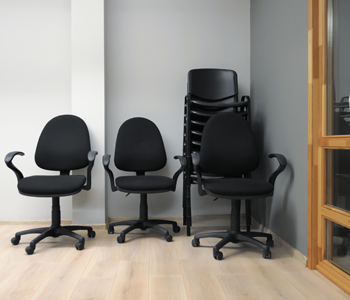 Are you moving your company to a new office location? Whether your business is large or small, the logistics of coordinating a concise move can be overwhelming, which is why it's important to have experienced assistance from professional office movers in Jacksonville.
Day or Night Movers specializes in office moving, and we'll take care of everything to get you out of the old office and into your new location in as little time as possible.
Comprehensive Assistance
At Day or Night Movers, our team has years of commercial moving experience and we're happy to lend our expertise in every step of the moving process, including:


Scheduling a convenient moving date.
Developing a detailed timeline.
Securely packing and transporting computers and other electronic equipment.
Packing work stations and offices.
Moving filing systems while maintaining organization.
Safely transporting furniture and other equipment.
Around-the-Clock Service
Want to move without disrupting daily business? Day or Night Movers offers night and weekend moving services so that you can switch office locations at a time that'll make the least impact on your company's productivity. There's no extra charge for nighttime or weekend moves. Our services are priced competitively to be affordable to businesses of all sizes.
Planning to move your business to a new office in Florida? Call Day or Night Movers today to request a free estimate for Jacksonville commercial moving service. We're proud to serve businesses throughout Jacksonville and the surrounding areas of Baymeadows, Orange Park, St. Augustine, Jacksonville Beach, Atlantic Beach, Ponte Vedra, Palm Valley, Julington Creek and Yulee.