Day or Night Movers is proud to offer a wide range of plastic crate rentals for both residential & commercial use.
BENEFITS OF RENTING PLASTIC CRATES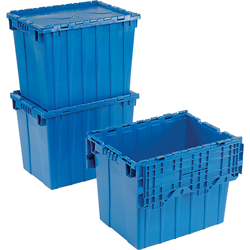 → Strong enough to pack heavy items
→ Plastic crates can be used over and over again
→ Rigid boxes protect contents from being damaged
→ Easier to stack than cardboard boxes
→ Quick - plastic crates need no assembly
→ No need to use packing tape
→ Wheel base included for easier maneuverability


We deliver your crates when you are available, along with any extra moving supplies you need.


Just pack up your stuff and move to your new location or have us move you!. The crates neatly stack as you unpack.


When you're done moving in, we'll pick up the crates from the new address. That simple. We make moving easier.